Two day conference with
Eric Hovind
from Creation Today at Harvest Worship Center.
Saturday, September 13th
9:00-10:30 AM – Creation vs. Evolution & The Age of the Earth
10:30 – 10:45 AM ~ Coffee Break
10:45-12:15 PM – Dinosaurs with Man
12:15 – 1:30 PM ~ Lunch Break
1:30-3:00 PM – They're Both Religions​​
Sunday, September 14th
10:00 AM ~ God's Glory
5:00 PM ~ The Mind of the Skeptic
Followed by a Question & Answer Session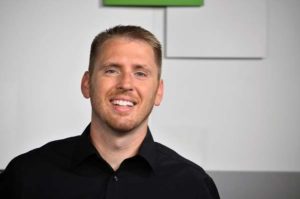 Eric Hovind grew up immersed in the world of apologetics and following college graduation in 1999, he began full-time ministry.  President and Founder of Pensacola-based organization, Creation Today, Eric's passion to reach people with the life-changing message of the Gospel has driven him to speak in five foreign countries and all fifty states.  He lives in Pensacola, Florida with his wife Tanya and three children and remains excited about the tremendous opportunity to lead an apologetics ministry in the war against evolution and humanism.
Much like a 21st-century Apostle Paul on Mars Hill, in June of 2013, Eric stood on the first monument to atheism in America to proclaim the Gospel of Jesus Christ to the atheist community.
In 2011, Eric teamed up with Paul Taylor to begin The Creation Today Show.  More than 72 episodes are broadcasting on three continents equipping thousands to continue battling the anti-Christ, anti-Bible spirit that consumes today's culture with the absolute truth of God's Word, beginning in Genesis.
Their website reaches 260 countries and passes the ultimate success test measured in transformed lives.  Under Eric's leadership, creation materials are now translated into 42 languages and the Creation Today team is blessed to receive hundreds of testimonies each year from those who lives have been impacted for eternity.  Many highlights from these testimony letters can be read on the website, www.creationtoday.org as 2012 brought a record-number of letter from every inhabitable continent on the globe.
Creation Today is also in the midst of producing the most ambitious project they have ever undertaken – Genesis 3D.  This project will depict the first three chapters of Genesis in full stereoscopic 3D animation, intertwining interviews with leading scientists.  Rivaling anything on Discovery or History Channel, the theatrical projected release of Chapter One is 2014.  Pioneering this work as just one of their many endeavors, Eric and the Creation Today team's mission remains steadfast: impact the world to KNOW their creator—GOD and DEFEND their faith in Him!
Ministry: Creation Today