Details
Contact: (214) 615-8300.
To register for "Unlocking the Mysteries of Genesis" presentations, click here.
https://www.icr.org/i/events/utmg-gateway-wide.jpg
When: July 2, 9, and 16 (7:00 PM)
July 2 – Dr. Randy Guliuzza "Is the Human Body a Product of Evolution"
July 9 — Brian Thomas "Do Dinosaurs and Fossils Support the Evolutionary Theory?"
July 16 — Dr. Jake Hebert "Does the Ice Age Confirm an Evolutionary Worldview?"
View live Webcast of each presentation at: www.icr.org/webcast/.
Where: Gateway Church
700 Blessed Way
Southlake, TX 76092
Who: Dr. Randy Guliuzza, Brian Thomas, Dr. Jake Hebert
Ministry: Institute for Creation Research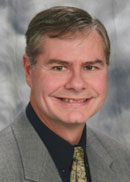 Dr. Randy Guliuzza is a captivating speaker who presents well-documented and often humorous scientific and biblical talks to audiences of all ages. He has represented ICR in several scientific debates at secular universities and in other forums. Dr. Guliuzza has a B.S. in Engineering from the South Dakota School of Mines and Technology, a B.A. in theology from Moody Bible Institute, an M.D. from the University of Minnesota, and a Masters in Public Health from Harvard University. Dr. Guliuzza served nine years in the Navy Civil Engineer Corps and is a registered Professional Engineer. In 2008, he retired as Lt. Col. from the U.S. Air Force, where he served as Flight Surgeon and Chief of Aerospace Medicine. He is the author of Made in His Image: Examining the complexities of the human body and Clearly Seen: Constructing Solid Arguments for Design.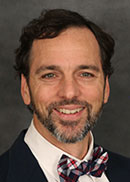 Brian Thomas received his bachelor's degree in biology from Stephen F. Austin State University, Nacogdoches, Texas, in 1993. After teaching at Angelina Christian School and beginning graduate studies in science education at the Institute for Creation Research Graduate School, he returned to Stephen F. Austin, where he earned a master's degree in biotechnology in 1999. From 2000 to 2005, he taught 9th and 12th grade biology at Ovilla Christian School in Ovilla, Texas, as well as biology and chemistry as an adjunct professor at Navarro College in Waxahachie, Texas. He taught biology, chemistry, and anatomy as an assistant professor at Dallas Baptist University from 2005 until 2008. Mr. Thomas is the Science Writer at ICR, where he is responsible for contributing news and magazine articles, editing, and speaking on creation issues. He is the author of Dinosaurs and the Bible.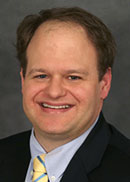 Dr. Hebert earned a master's degree in physics in 1999 from Texas A&M University, where he studied optics and was a Dean's Graduate Fellow 1995-1996. He received his Ph.D. in 2011 from the University of Texas at Dallas, where his research involved a study of the possible connection between fair-weather atmospheric electricity and weather and climate. He has taught at both the high school and university levels. He joined ICR in 2011 as a research associate, where he will have the opportunity to help extend Dr. Larry Vardiman's work on climates before and after Noah's Flood, among other research endeavors.