Register for the Livestream
This is a great conference for believer and unbeliever alike. Bring your doubts, bring your questions, bring your curiosity, get equipped to respond, and learn why evolution has been called "a fairy tale for grownups." How can we unmask the beast that is evolution and remove its hands? Join us for "Evolution Exposed" to learn how to do just that. — register today.
Register for the Livestream
Hear from TEN top Creation Speakers.

Learn how to dispel popular evolution MYTHS.

Participate in an hour-long Q&A panel.
Register for the Livestream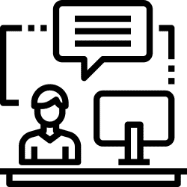 Get LIVE Virtual Teaching
Defeat Darwin's Evolution Monster