Wonders never cease! At our last event at the Creation Store, everyone was seeing stars. Literally.
Creation Today staff and area believers enthusiastically welcomed David Rives of David Rives Ministries for an uplifting presentation on the wonder's of God's astronomy. Multi-talented across the arts and sciences, David played songs from his music CD, shared the work of his ministry, and showed photos taken with his 16-inch scientific telescope.
But for kids of all ages, the highlight of the evening by far was his blue laser. One of the world's most powerful lasers, it even requires a special code to operate! David took the crowd outdoors to light up the heavens. Then he wowed them further by popping a balloon from four feet across the room. According to David, if you stared into his blue laser for even six hundredths of a second, you would go blind!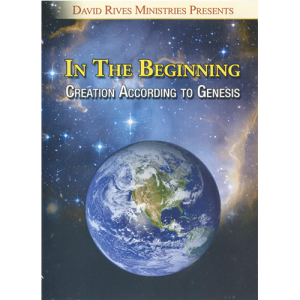 Thankfully everyone left the Creation Store with sight intact, not to mention a new appreciation for God's wonders above.
Resource of the Day: David's DVD In The Beginning: Creation According to Genesis and his new book Wonders Without Number are available through the Creation Store. His video program is also featured on WorldNet Daily.
Thanks for reading,


BTW: I will be speaking at the upcoming Creation Mega Conference and enjoying the other speakers with my family. I would love to see you there!  Click on the picture for more information.
One more thought!  Have you seen this project that we are working on? I would love for you to get involved with it.