Request Eric Hovind
Things to Consider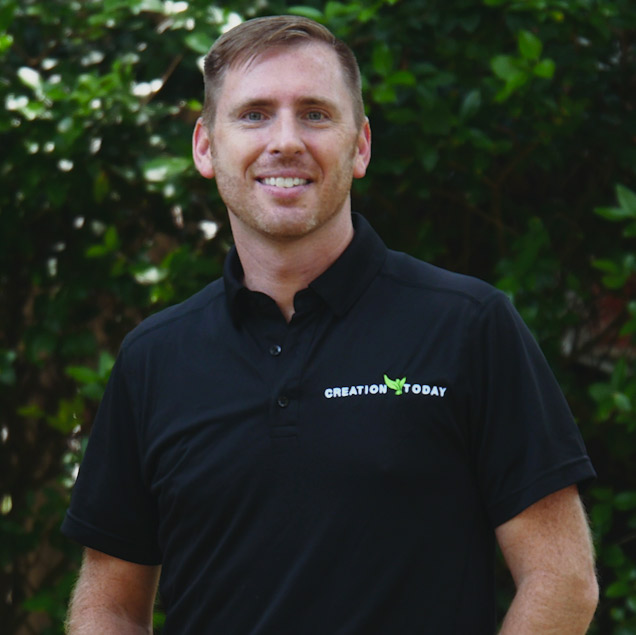 With more than 70% of young people from Christian homes walking away from Christianity, we are so thankful, let me repeat that, WE ARE SO THANKFUL you recognize the importance of teaching people how to answer the skeptical questions that are being asked in today's culture. For more than two decades I have traveled the globe to share the life-changing truths of Science and Scripture by answering questions with audiences large and small. I can assure you that your team will love working with our scheduling team to make your event the absolute best it can be. Creating events that impact eternity is not just what we do, it is who we are.
Eric Hovind
Creation Today President
Hi! I'm Amanda, I would like to add my own thank you for considering an event that teaches foundational truths to this generation. These events are special to me because I get to see the life-changing difference they make as people share their testimonies with our office after hearing Eric speak.
Here are a few things to keep in mind as you schedule your event:
First, Eric utilizes digital technology in all of his presentations. You will want to ensure that the hosting venue is technologically equipped for multimedia presentations (video screens, sound system, etc.). If video screens are not already available, Creation Today can work with you to provide a projector to be used at the venue.
Second, Eric is married and has three amazing children, so he limits his travel and only accepts two events per month. With his limited availability, we recommend that you consider partnering with other churches or organizations so that you can create maximum impact with your event.
Third, Creation Today is a not-for-profit ministry and operates through partnerships. Please consider the costs of travel, lodging, meals and any other related expenses if you are hosting this event.
We strive to make Eric as available as possible, so if a live event doesn't work for you, you may consider scheduling a live interactive webinar with your group. Webinars save you time, save you money, and still do an amazing job of presenting information that impacts eternity.
We are thrilled that you are prayerfully considering having a creation event in your area. Please let me know if we can be of further help to you as you plan how to best share this message with others!
Amanda
Executive Administrative Assistant