ETERNITY IS TOO LONG TO BE
UNINFORMED.
WRONG.
CONFUSED.
COMPLACENT.
SIGN UP TODAY!
Webinar Class Topics Include
Our Origins: Creation vs Evolution

Old-Earth vs. Young-Earth Creation

Biblical Studies & History

The Flat Earth Controversy & Other Prominent Conspiracies
LIVE & ON-DEMAND
Our LIVE and On-Demand webinars are fun and interactive—available at your fingertips no matter where you are! You can view or download each of the videos making them a learning tool for you and others.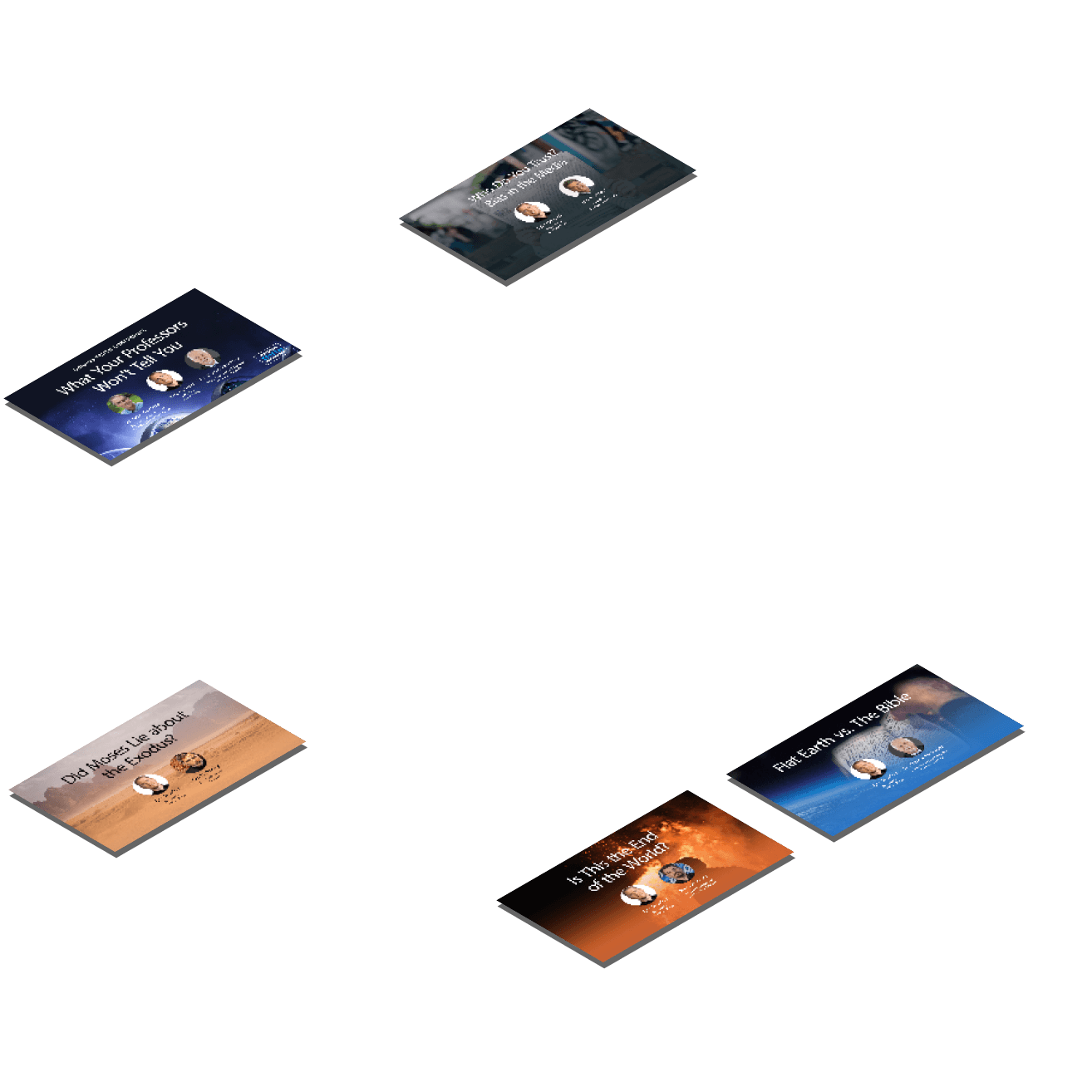 Creation Webinar Classes
ON-DEMAND
SEE ALL WEBINAR CLASSES
UNLIMITED ACCESS TO PAST AND FUTURE WEBINAR CLASSES
FOR CREATION TODAY MEMBERS
1. Name Your Own Price & Register
2. View Classes Live or On-Demand
3. Build An Unshakable Faith
You Can Have Full Access To Creation Today Webinar Classes | LIVE & ON-DEMAND
Exclusive Content Added Every Week Behind The Paywall

Interactive Live Classes with the best Creation Teachers

Unlimited Access To Past On-Demand Classes

Special Creation Store Deals & Discounts

$99 / month Simply Name Your Own Price And Register At Checkout
*This monthly "name your own price" all-access membership offers thousands of dollars and countless hours of value in creation content. Your monthly subscription can be canceled at any time. The $15.00 minimum helps to cover streaming and processing fees.
UPCOMING LIVE WEBINAR CLASSES:
Try a single class or unlock ALL these answers and MORE when you become a Creation Member!
Religions in today's culture seem to be multiplying. Have you ever wondered why certain religions believe and practice what they do? Or how they developed? Or how they view the Bible? This webinar is going to delve into these and other engaging questions, such as: How can a Christian witness to people in these religions? Do these other religions believe in creation and a Creator? How do we deal with these religions from a biblical authority perspective? This webinar is a must for laymen, church leaders, teachers, and students to understand the trends in our culture and around the world where certain religions dominate, helping you discern truth and guard your faith. When you understand a religion's origins and teachings, you are in a better position to know how to proclaim the Gospel of Jesus Christ as you take the good news to those in false religions.
In Matthew 6, Jesus tells the disciples to "lay up treasures in Heaven." How do you practically accomplish this commission? With the world at our fingertips and materialistic opportunities whispering in both ears, many of us have lost our focus without even realizing it. So, instead of running away, how can we use the material world to influence the immaterial? How do we really "lay up treasures in heaven?"  Join Eric Hovind and guest speakers Mike & Peggy Overton to discover how we can practically lay up our treasures in heaven. Also enjoy special appearances from Ken Ham, Jack Hibbs, Jeff Redlin, Daniel Green, and Ray Comfort!