ETERNITY IS TOO LONG TO BE
UNINFORMED
WRONG
CONFUSED
COMPLACENT
START LEARNING!
Weekly Topics Include
Our Origins: Creation vs Evolution

Old-Earth vs. Young-Earth Creation

Biblical Studies & History

The Flat Earth Controversy & Other Prominent Conspiracies
LIVE & ON-DEMAND
Our LIVE and past webinars are fun and interactive—available at your fingertips no matter where you are! You can view or download each of the videos making them a learning tool for you and others.
Partner with Creation Today for Full Access
1. Become a Monthly Partner
2. View LIVE and Past Conversations
3. Build An Unshakable Faith

Would you consider partnering with Creation Today monthly?
Exclusive content added every week.

Interactive live classes with the best Apologetics Experts.

Unlimited access to exclusive content and all previous webinars.

Download for Offline Viewing
*Your partnership is tax deductible (minus streaming fees) to the full extent of the law and can be cancelled at any time.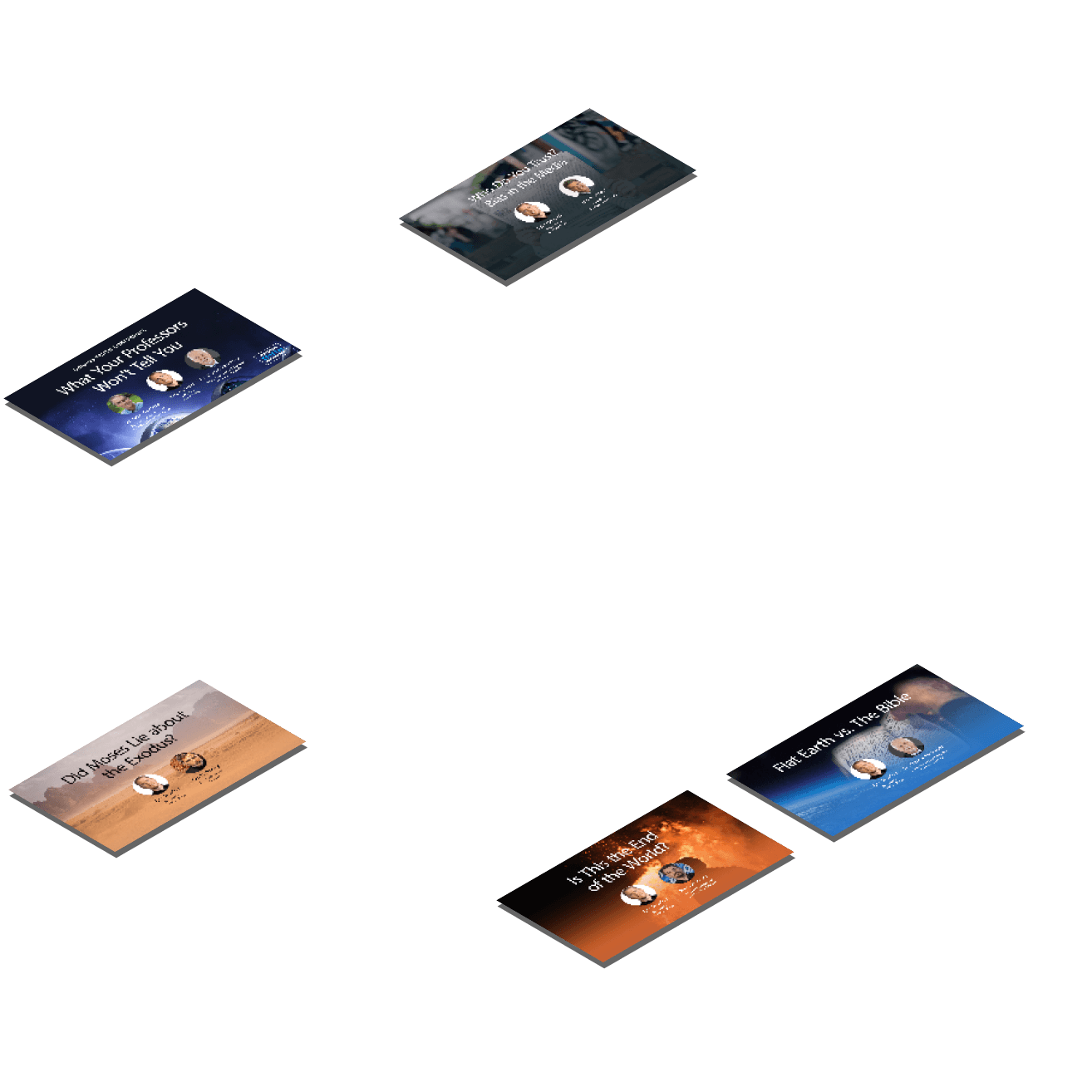 LIVE CREATION TODAY SHOWS
Wednesdays at 12 Noon Central Time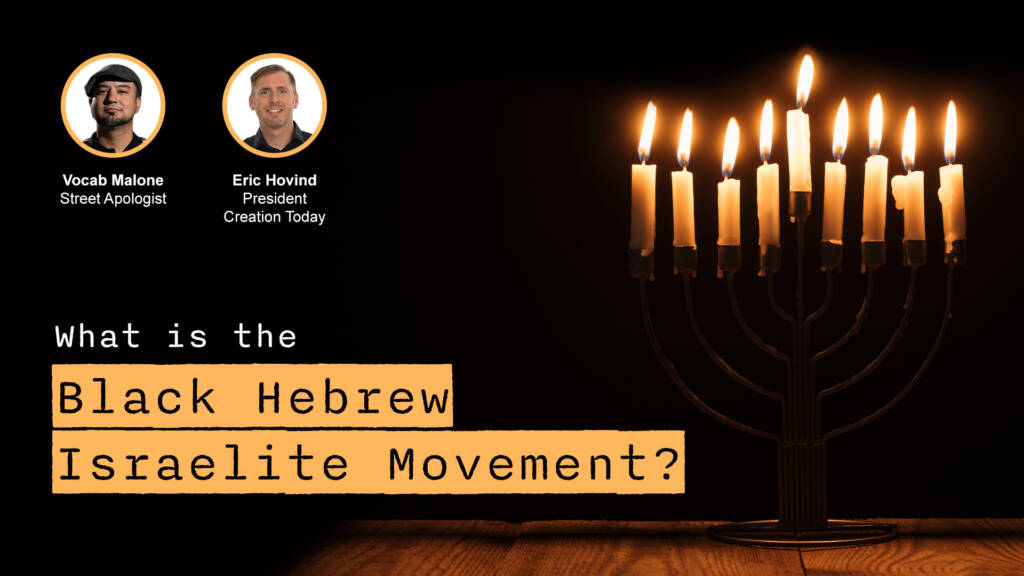 It's DANGEROUS, and it's GROWING! Have you heard of the group trying to convince the population that the "black people" who were brought over as slaves from Africa are the real Jewish people of the Old Testament? 
Among the Black Hebrew Movement's many unbiblical teachings is their interpretation of   Revelation 13:10. The passage begins, "He that leadeth into captivity shall go into captivity." To their proponents, this means that since "white people" took "black people" as slaves, the "white people" will become slaves of the "black man." They link the second part of the Revelation passage, "he that killeth with the sword shall be killed with the sword," to Isaiah 14:21 which says: "Prepare slaughter for his children." What do you think that means in terms of this movement?
Join Eric Hovind and Vocab Malone for an in depth look at the rising, threatening movement known as "The Black Hebrew Israelites."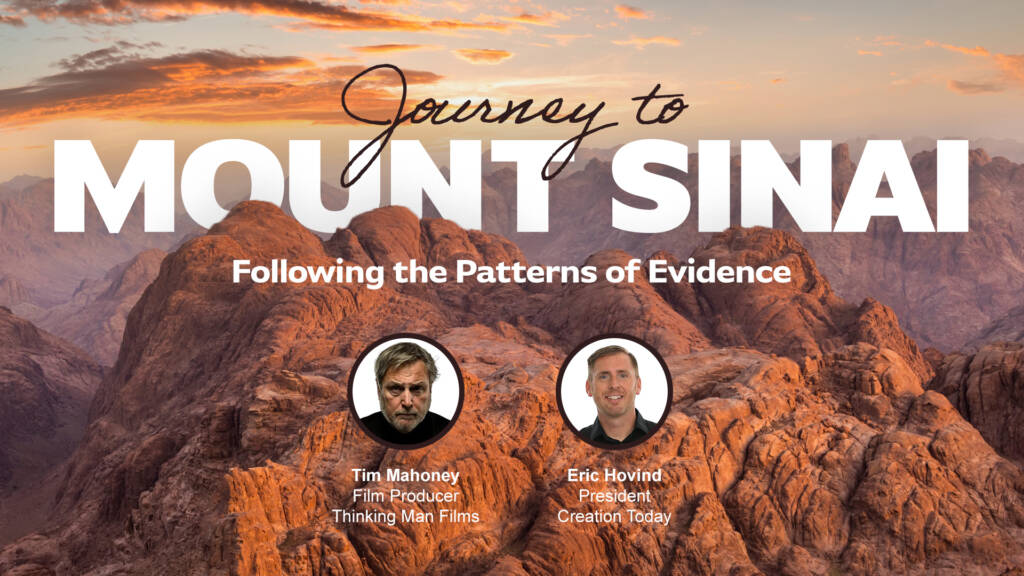 When archeology and history "experts" say "there is no evidence of an Exodus from Egypt, no evidence of a Red Sea Crossing, and no evidence of a Mt. Sinai," what should Bible-believing Christians do? 
Tim Mahoney set out on a mission to discover the truth for himself. His new movie, "Exodus Patterns of Evidence: A Journey to Mt. Sinai" documents his journey discovering some of the best physical evidence in the world to support the Bible! 
Join Eric Hovind and Tim Mahoney for a look at the facts and a preview of his ground-breaking new film!
Imagine spending 6 months of your life living with Evangelizing Christians… IN PERSECUTED COUNTRIES! That is exactly what this week's guest Patricia Engler did, and she's going to tell us all about what she learned during her experience! 
According to the latest Barna Studies, Christianity will be a "Minority Religion" by the year 2050. Join Eric Hovind and Patricia Engler to learn how others are doing what we may soon need to accomplish in America, sharing the gospel in a persecuted country.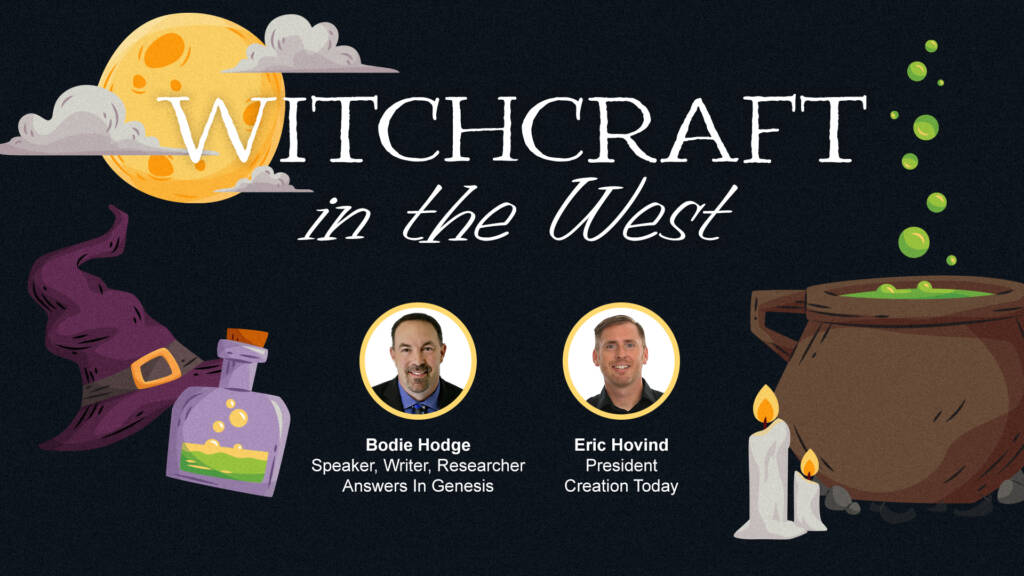 How are Satanic Rituals creeping into our lives without us even realizing it? Are we innocently allowing our children to be influenced by Satanic rituals with games, television, and movies? 
Witchcraft is a subject about which I would just as soon stay ignorant. However, its prevalence is becoming a bigger and bigger issue in the world, enticing people with promises of knowledge and power. You need to be informed about what is happening with witchcraft in our world today.  
Join Eric Hovind and Bodie Hodge for a look at the background and current state of Witchcraft in the West.
JOIN A COMMUNITY LEARNING TOGETHER
HOW TO GET STARTED