ETERNITY IS TOO LONG TO BE
UNINFORMED.
WRONG.
CONFUSED.
COMPLACENT.
Webinar Class Topics Include
Our Origins: Creation vs Evolution

Old-Earth vs. Young-Earth Creation

Biblical Studies & History

The Flat Earth Controversy & Other Prominent Conspiracies
LIVE & ON-DEMAND
Our LIVE and On-Demand webinars are fun and interactive—available at your fingertips no matter where you are! You can view or download each of the videos making them a learning tool for you and others.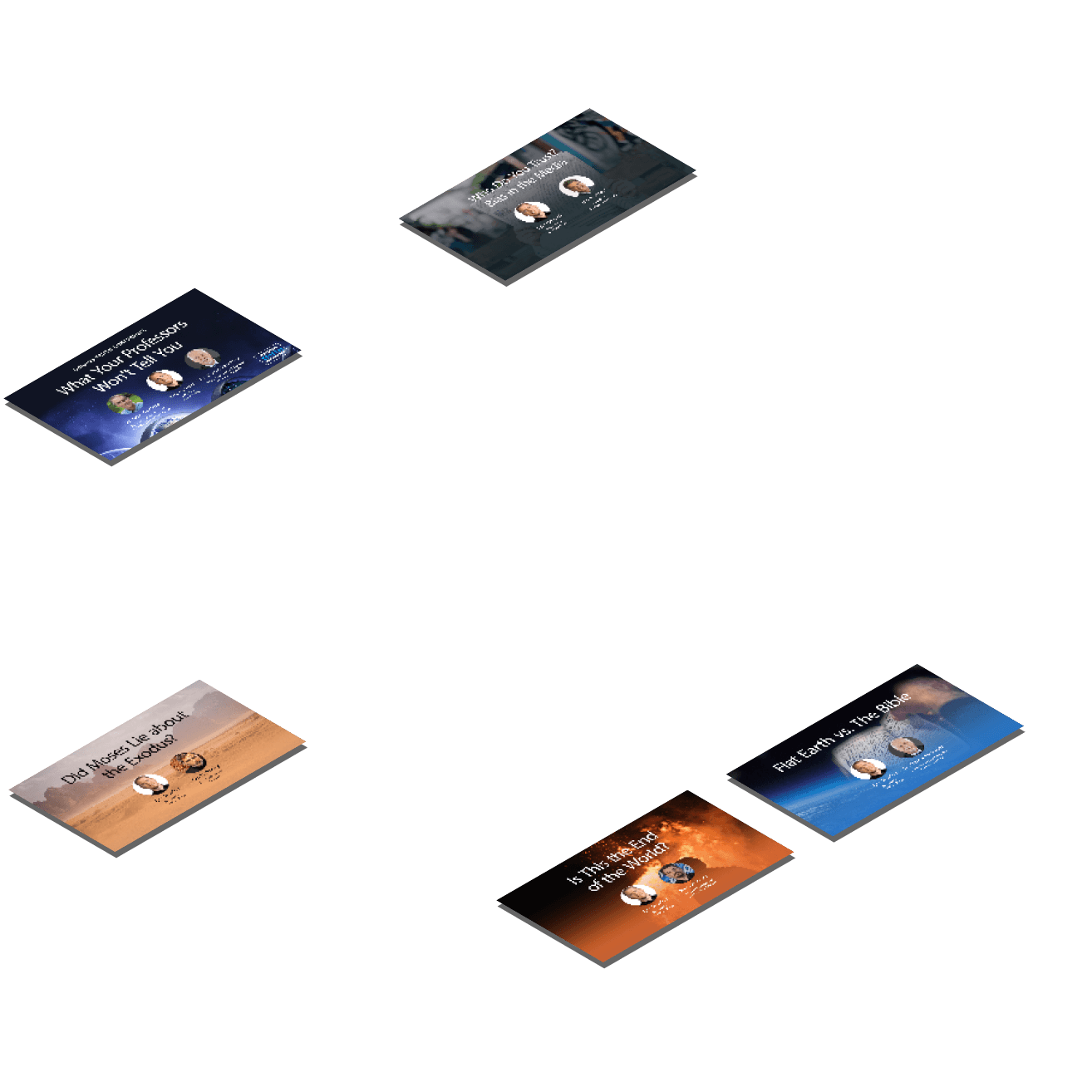 Creation Webinar Classes
ON-DEMAND
SEE ALL WEBINAR CLASSES
UNLIMITED ACCESS TO PAST AND FUTURE WEBINAR CLASSES
FOR CREATION TODAY MEMBERS
1. Name Your Own Price & Register
2. View Classes Live or On-Demand
3. Build An Unshakable Faith
You Can Have Full Access To Creation Today Webinar Classes | LIVE & ON-DEMAND
Exclusive Content Added Every Week Behind The Paywall

Interactive Live Classes with the best Creation Teachers

Unlimited Access To Past On-Demand Classes

Special Creation Store Deals & Discounts

$99 / month Simply Name Your Own Price And Register At Checkout
*This monthly "name your own price" all-access membership offers thousands of dollars and countless hours of value in creation content. Your monthly subscription can be canceled at any time. The $15.00 minimum helps to cover streaming and processing fees.
UPCOMING LIVE WEBINAR CLASSES:
Try a single class or unlock ALL these answers and MORE when you become a Creation Today Member!
Our children are our future; and you only get one chance to raise them! No wonder we are all concerned about raising them right. Barna has reported that Gen Z is twice as likely to be Atheists as Millennials. And a massive 30% claim to have no religious affiliation. This isn't the same world most of you grew up in, and it is incredibly important that you know how to raise Godly children! Eric Hovind hosts Ken Ham, founder of Answers in Genesis, Creation Museum, and Ark Encounter, to address this critical topic. With our futures at stake, the time to learn is now.
Imagine every animal you see reminding you of the Glory of God and His magnificent and genius design. Could 3 facts about the polar bear make people stop and think about the futility of evolution and the genius of God's design? Through the life of Job in what we believe is the oldest book of the Bible, God tells us that the beasts of the field and the birds of the air will instruct us. That they will declare the "hand of the Lord has done this work." (Job 12:7-9) Now, another Jobe is taking this truth and putting it into practice! Dr. Jobe Martin, host of the famous Incredible Creatures Series, joins Eric Hovind to discuss God's Amazing Animals. 
Some Scientists have worried about Human Population being a key factor in the destruction of the planet and have suggested that we "lower" the human population to as little as a half a billion. That is a drastic reduction from the 8 billion on the planet today. What does the Human Population really teach us about humanity's existence? How long have we been here? Are we going to overpopulate the world? What is God's role in all of this?