ETERNITY IS TOO LONG TO BE
UNINFORMED
WRONG
CONFUSED
COMPLACENT
START LEARNING!
Weekly Topics Include
Our Origins: Creation vs Evolution

Old-Earth vs. Young-Earth Creation

Biblical Studies & History

The Flat Earth Controversy & Other Prominent Conspiracies
LIVE & ON-DEMAND
Our LIVE and past webinars are fun and interactive—available at your fingertips no matter where you are! You can view or download each of the videos making them a learning tool for you and others.
Partner with Creation Today for Full Access
1. Become a Monthly Partner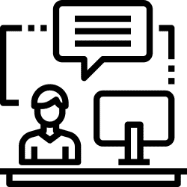 2. View LIVE and Past Conversations
3. Build An Unshakable Faith

Would you consider partnering with Creation Today monthly?
Exclusive content added every week.

Interactive live classes with the best Apologetics Experts.

Unlimited access to exclusive content and all previous webinars.

Download for Offline Viewing
*Your partnership is tax deductible (minus streaming fees) to the full extent of the law and can be cancelled at any time.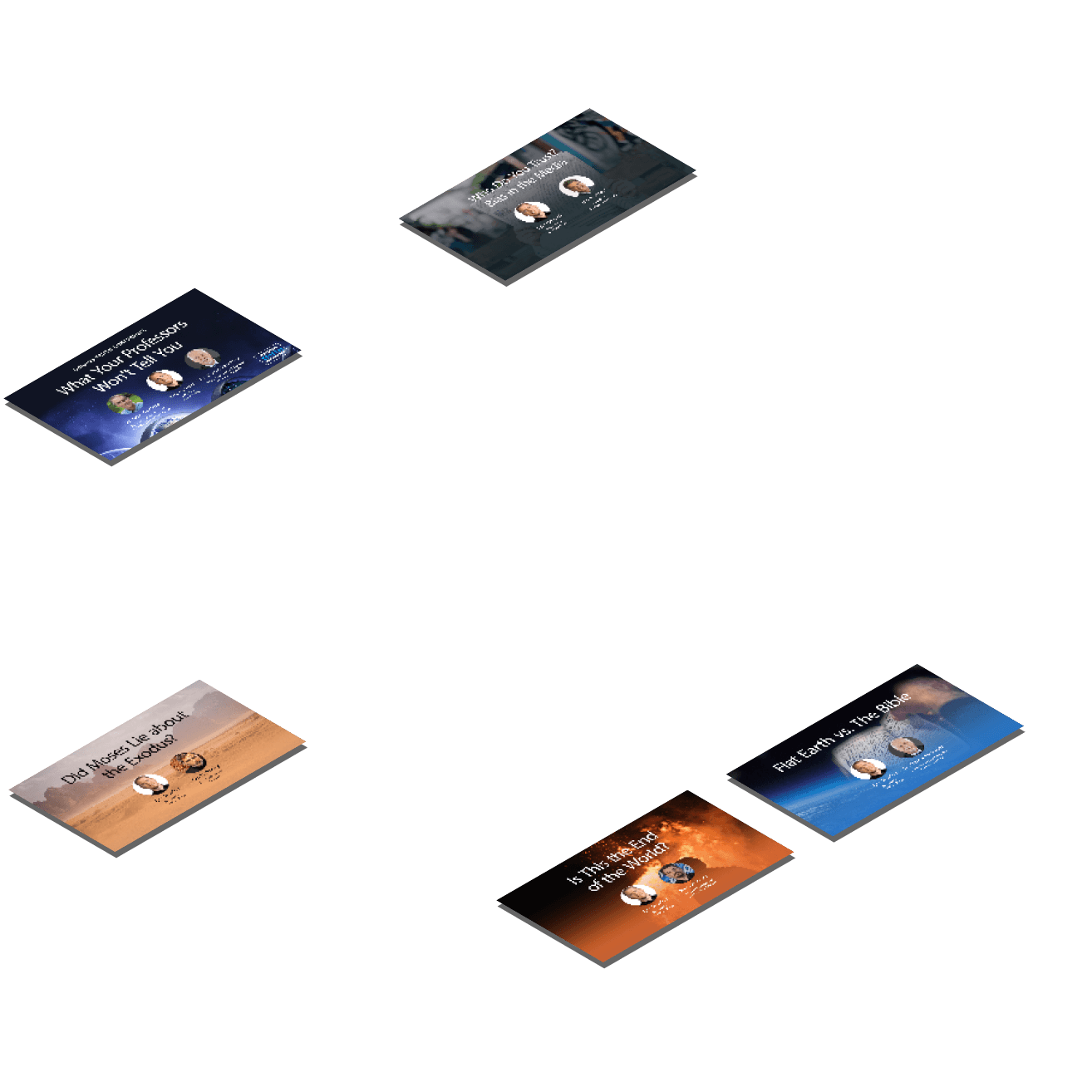 LIVE CREATION TODAY SHOWS
Wednesdays at 12 Noon Central Time
From children's shows to technical journals, we hear the phrase "dinosaurs evolved into birds." Problem is, it is all one big HOAX used to support a failing theory that never happened— Evolution.
Since TIME can't create anything, what do we do with the supposed evidence of Dinosaur to Bird Evolution? Join Eric Hovind and Dr. Gabriela Haynes as they expose this HOAX to the world.
There are 4 definitive reasons Atheism is 100%, Absolutely, No-Doubt-About-It… FALSE!
In a culture where many will claim "Science has killed God," nothing could be further from the truth! 
We're inviting you to join a conversation with Eric Hovind and Professor of aerodynamics, thermodynamics, combustion, and biomimetics—Andy McIntosh to discuss the 4 ways Science Proves God! 
Did Giants live during biblical times? Were they the Nephilim mentioned in Genesis 6? What does the rest of Scripture say about these beings?
This is a fascinating topic and one that many haven't studied in-depth, but the amount of information given to us in the Bible concerning Giants should make us want to dig in and learn!
We're inviting you to join a conversation with Eric Hovind and (6'8" tall) Tim Chaffey as they explore GIANTS in the Bible.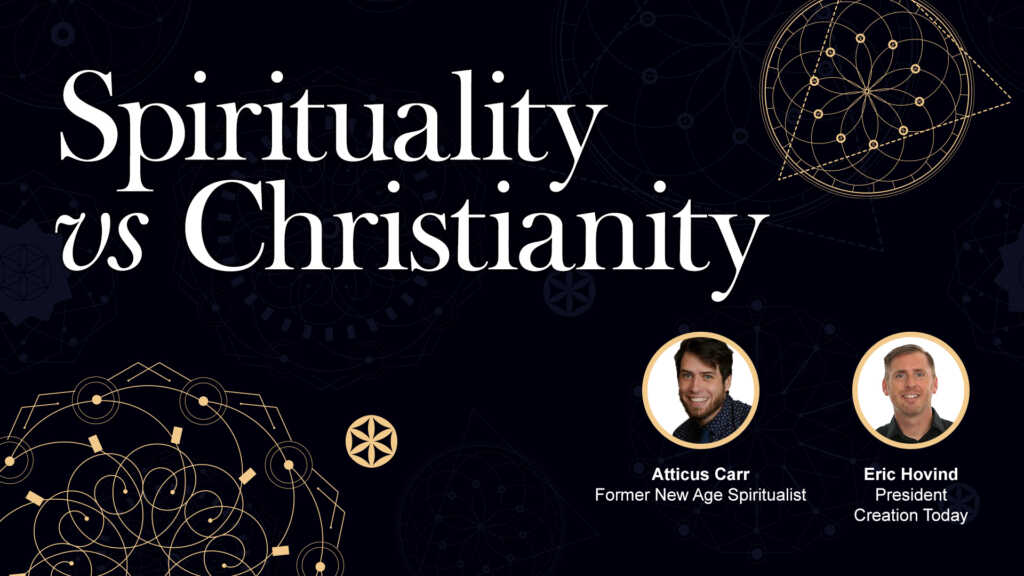 Are Religion, Christianity, and Spirituality all basically the same? If not, what's the difference? 
Is there a pure form of "Spirituality" that can bring together all the religions of the world despite their differences? Or does the claim by Jesus Christ, "I Am the Way" make all other ways, including "Spirituality," insufficient? 
Join Eric Hovind and a prior-devoted Hindu mystic and New Age philosopher, Atticus Carr for a thought-provoking discussion about the truth behind Spirituality and Christianity.
JOIN A COMMUNITY LEARNING TOGETHER
HOW TO GET STARTED