LIVE CREATION TODAY SHOWS
Wednesdays at 12 Noon Central Time
In a culture that demands supernatural evidence, God does not disappoint! All through the pages of scripture we see one unified theme that produces one astounding narrative—the Gospel—Jesus' Death, Burial, and Resurrection, our only hope of eternity with God. 
Watch as the truth of the Gospel leaps from the pages of History in this insightful study on the Gospel through HIS STORY!
Join Eric Hovind and Bryan Osborne as they help us see the true origin of the Gospel and how God orchestrated history to be all about HIS STORY!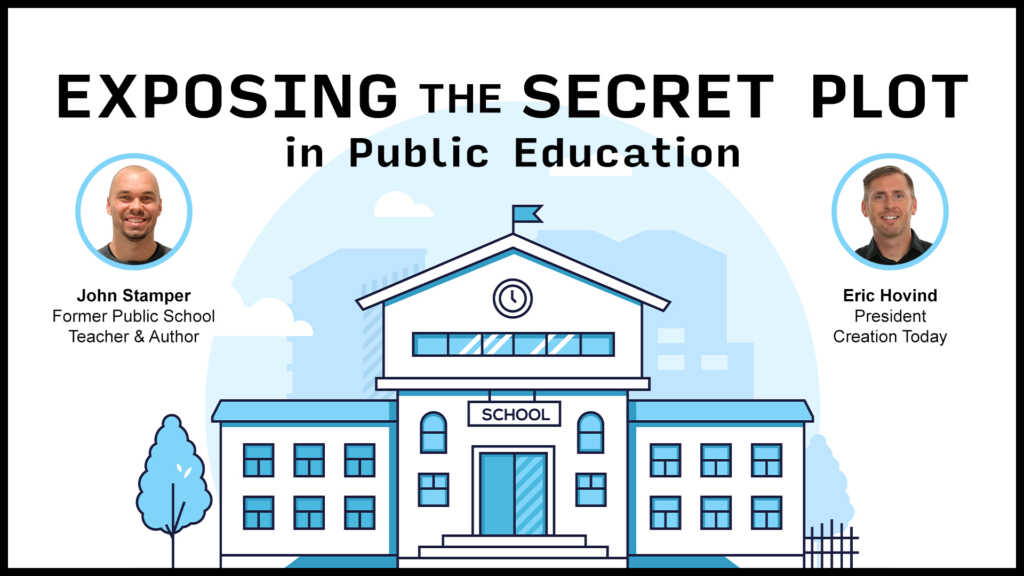 A plot to implement an immoral agenda is being carried out in our Public Education System. Mandatory training, secret meetings, planned promotions, and union cooperation are all part of an elaborate plot to warp the children of America into an anti-Christ mindset. Not only do you deserve to know the truth, you need to know the truth and learn what can be done to thwart Satan's plans! 
Join us as Eric Hovind and former public school teacher and author, John Stamper, reveal the public education system's dark and evil plans to destroy our children under the guise of public education.
Explore the world that Darwin never saw, the microscopic world that defies evolution! 
Many scientists now claim that if Charles Darwin had access to a modern day microscope… the theory of evolution would never have been published! 
You are invited to explore the marvelous world of the microscopic with Eric Hovind and Chris Ashcraft as they discuss what Darwin never saw!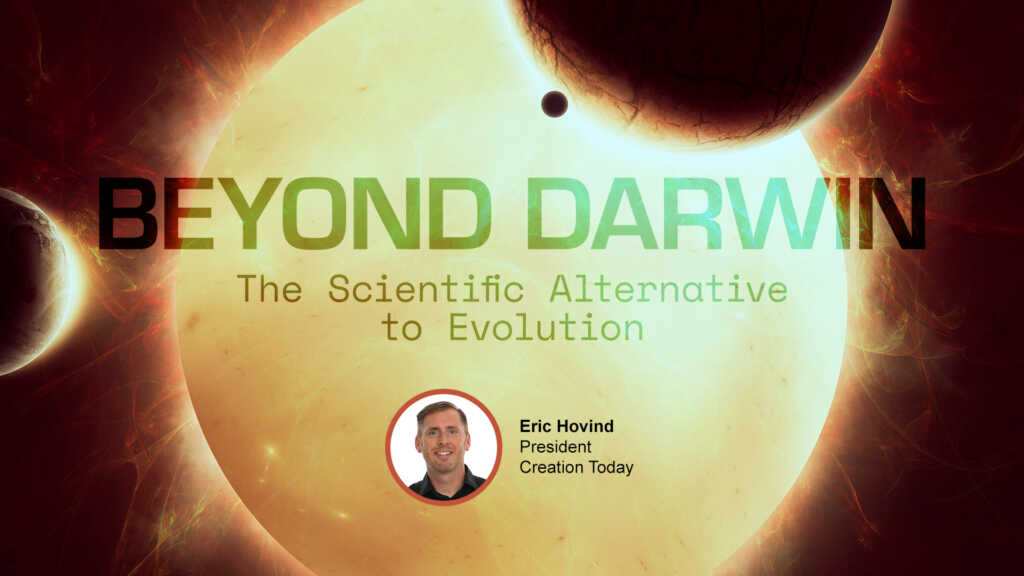 Scientific advancements over the past 150 Years have left the theory of Darwinian Evolution in the Dark Ages pointing to a much different reality of life's origins.

If you haven't doubted Darwin's theory yet, you should! It is being questioned at the highest levels of Science and Academia. Some think it's time to explore different scientific perspectives on the age-old questions surrounding the origins of our species.
Join Eric Hovind to expand your knowledge and to challenge your assumptions about the origins of life!
JOIN A COMMUNITY LEARNING TOGETHER
HOW TO GET STARTED