LIVE CREATION TODAY SHOWS
Wednesdays at 12 Noon Central Time
Did Giants live during biblical times? Were they the Nephilim mentioned in Genesis 6? What does the rest of Scripture say about these beings?
This fascinating topic has not been studied in-depth by many, but the amount of information on giants in the Bible should make us want to dig in and learn!
We're inviting you to join a conversation with Eric Hovind and (6'8" tall) Tim Chaffey as they explore GIANTS in the Bible.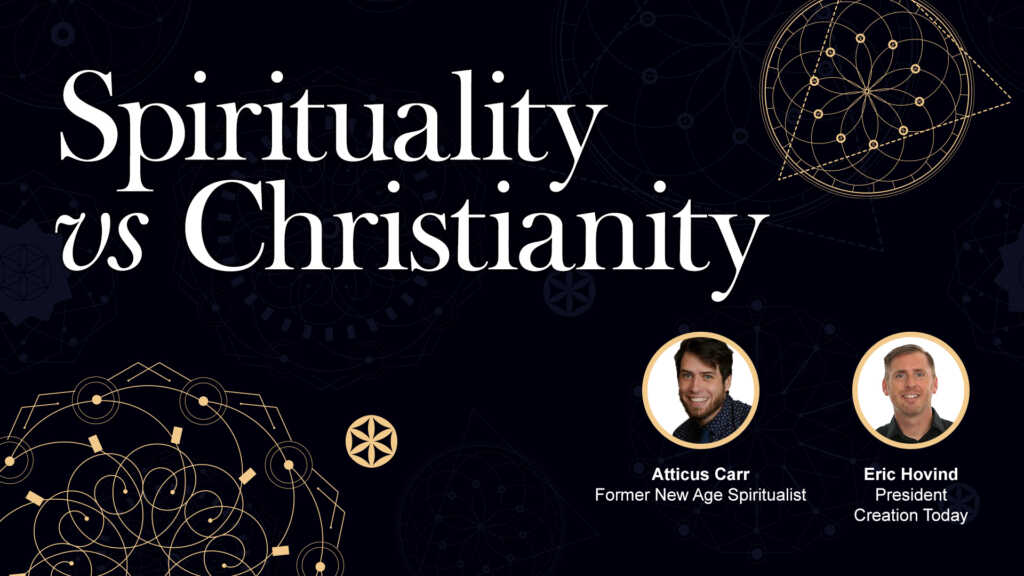 Are Religion, Christianity, and Spirituality all basically the same? If not, what's the difference? 
Is there a pure form of "Spirituality" that can bring together all the religions of the world despite their differences? Or does the claim by Jesus Christ, "I Am the Way" make all other ways, including "Spirituality," insufficient? 
Join Eric Hovind and a prior-devoted Hindu mystic and New Age philosopher, Atticus Carr for a thought-provoking discussion about the truth behind Spirituality and Christianity.
JOIN A COMMUNITY LEARNING TOGETHER
HOW TO GET STARTED