LIVE CREATION TODAY SHOWS
Wednesdays at 12 Noon Central Time
Climate Change? Cultural Issues? CRT? Abortion? World Religions? Can we really find all these answers in Genesis? Today's conversation is with Ken Ham, founder of Answers in Genesis, the Creation Museum, and the Ark Encounter. Ken is a man of understanding and has a message we all need to hear! 
Ken Ham has had one mission his entire life. Help people understand that the Bible is the ABSOLUTE, NO QUESTIONS ASKED, FOUNDATIONAL BOOK OF EVERYTHING. But as one of the oldest books of the Bible, is Genesis still relevant to today's culture?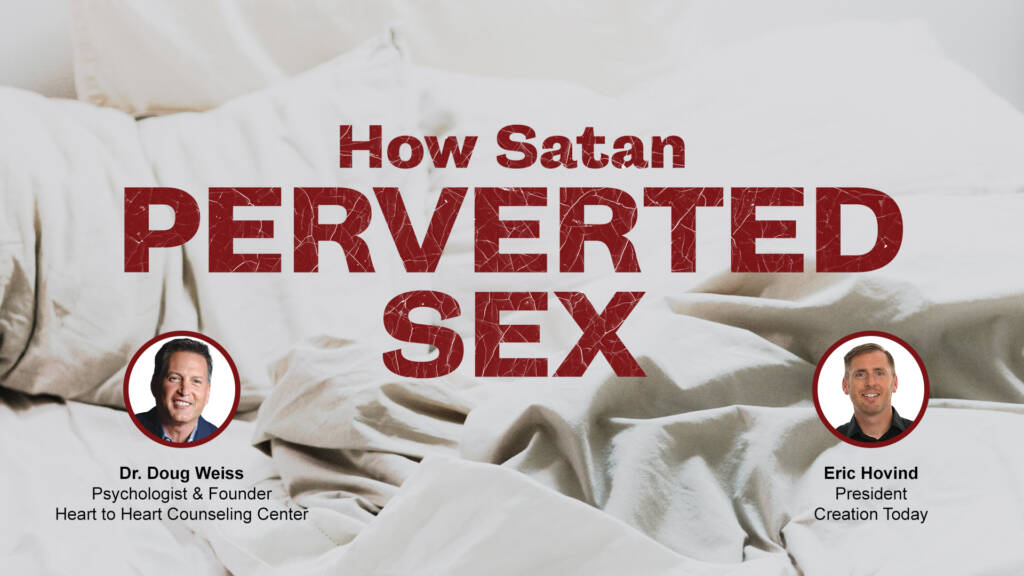 Where God creates life, Satan desires death: death of intimacy, death of health, death of mental well being…. Since Satan can't create anything, all he can do is pervert what God has created. He does this in every arena of God's Creation. Satan is the father of LIES and is always twisting and perverting God's Creation in order to steal the Glory away from God. This has certanly happened with one of God's most beautiful creations, SEX! 
So how has Satan perverted Sex in the minds of our youth and in our culture? What can we do to heal our brain and bring it back to the condition God desires? 
Our guest, Dr. Douglas Weiss, is a psychologist and the founder of Heart to Heart Counseling Center which specializes in the treatment of sexual addicts, intimacy anorexics and their spouses. Join us for a one on one conversation
to learn how Sex was originally designed, how Satan perverted sex and how we bring healing to a broken world.
YES! The Age of the earth really does matter! Why? Because it determines for us the very character of God. Do we worship a God who created a world filled with death and suffering? Or do we worship a God who created a perfect world—No Sin, No Death, No Disease—a Paradise? At the very heart of this conversation are two very important issues—Biblical Authority and the Character of God.  
Join Eric Hovind as he dismantles the science and theology of Old Earth Creation in "Old Earth Creation On Trial."
 Know this truth and learn to stand on the unchanging truth of God's Word!
Over the last several decades we have watched our culture go from a mostly Christian Worldview to an increasingly Secular Worldview. This shift has made it harder to live an openly Christian life and to openly speak what the Bible teaches. There are some countries where reading passages about sin is considered "Hate Speech" and people have been jailed for simply reading the Scripture.
So, what do Christians need to keep in mind as we live in an increasingly unchristian world? 
Pastor Jack Hibbs has been discipling the body of Christ through his church Calvary Chapel Chino Hills for more than 30 years. His insights on taking the truths from God's Word and applying them to our lives in every situation are profound.
JOIN A COMMUNITY LEARNING TOGETHER
HOW TO GET STARTED