LIVE WEBINAR CLASSES
Our LIVE and On-Demand webinars are fun and interactive—available at your fingertips no matter where you are! You can view or download each of the videos making them a learning tool for you and others.
"You Creationists are Anti-Science!" I hear this all the time, but is it true? Do Creationists have scientific evidence for believing in a Young Earth?  Many times Creationism will be labeled as "anti-evolutionism" because we often present arguments that poke holes in the evolution worldview without making a positive case for Creationism. However, Creation Scientists from many disciplines have come together to conclude that observable, repeatable, testable, scientific evidence actually confirms the Biblical position of a young earth. What kind of evidence? We're glad you asked!  Join Eric Hovind and Helmut Welke to discover the Scientific Evidence for a young earth.
As a Christian, our authority comes from the Scriptures—The Bible. But how did we get this ancient collection of 66 Books? How do we know they have been preserved accurately through time? And how do we know they are reliable? If these books have been translated for thousands of years, are they still accurate?  As a Christian, knowing your foundation is critical! Do you know the truth, and more importantly, can you defend it?  Join Eric Hovind and Josh Wallnofer as they answer the question, "How did we get the Bible?"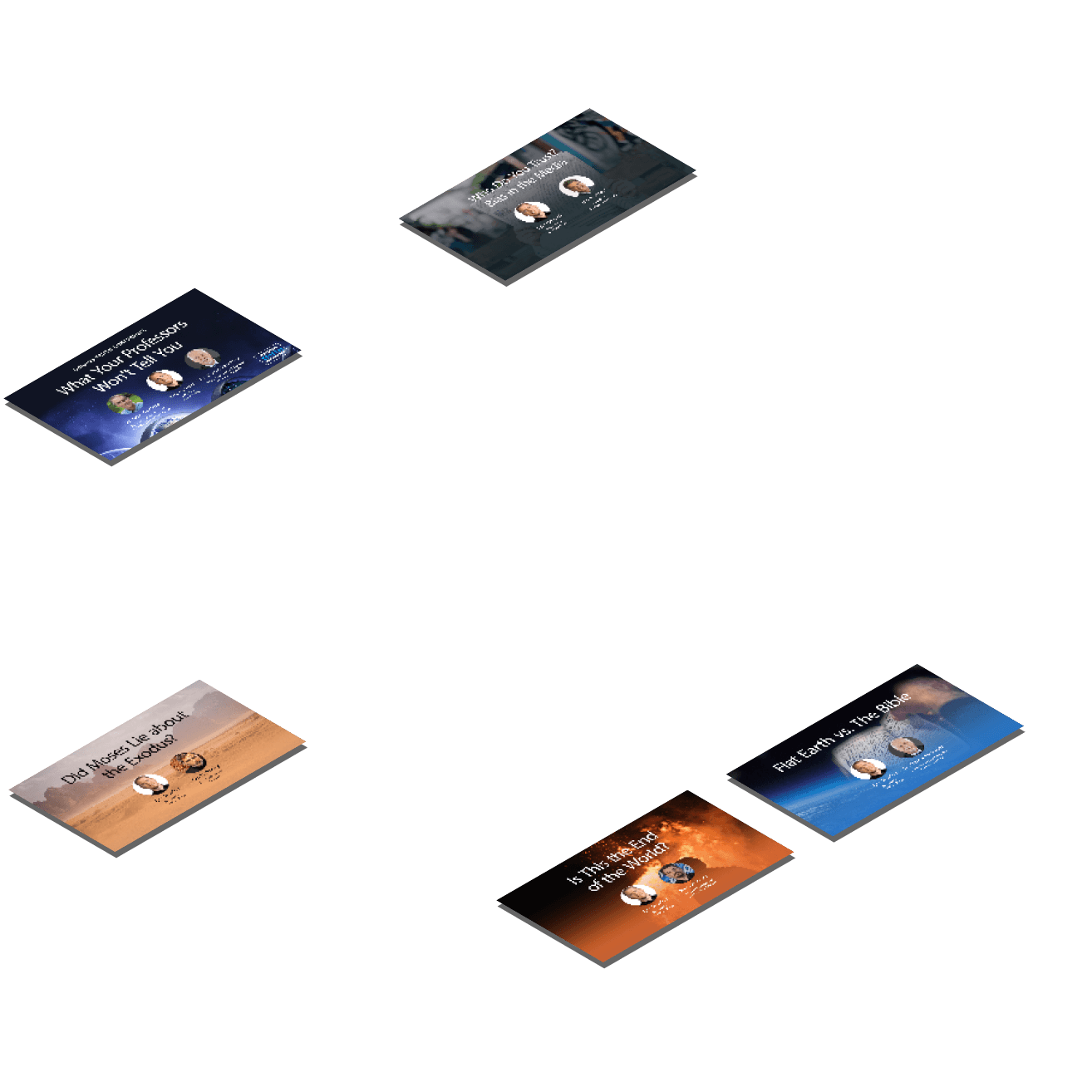 Creation Webinar Classes
ON-DEMAND
SEE ALL WEBINAR CLASSES
UNLIMITED ACCESS TO PAST AND FUTURE WEBINAR CLASSES
FOR CREATION TODAY MEMBERS