LIVE WEBINAR CLASSES
Our LIVE and On-Demand webinars are fun and interactive—available at your fingertips no matter where you are! You can view or download each of the videos making them a learning tool for you and others. 
Pastors have so much on their plate. They deal with Death, Disease, Divorce, Discord, Decent, Destruction, and Doubt. With everything they have to address, why should Apologetics take a priority?
Join Eric Hovind, President of Creation Today, and Rick McGough, President of Local Church Apologetics, as they help you communicate with your pastor the importance of teaching the body of Christ to defend the faith and why that should be a part of EVERY sermon.
The biggest desire of the human heart is to know that we will spend eternity in "Paradise", yet the path to heaven is described as "Narrow" and "Hard." So what are the minimum requirements for someone to get to heaven? What is the very least you need to understand? What is the very least you need to do? What is the bare minimum?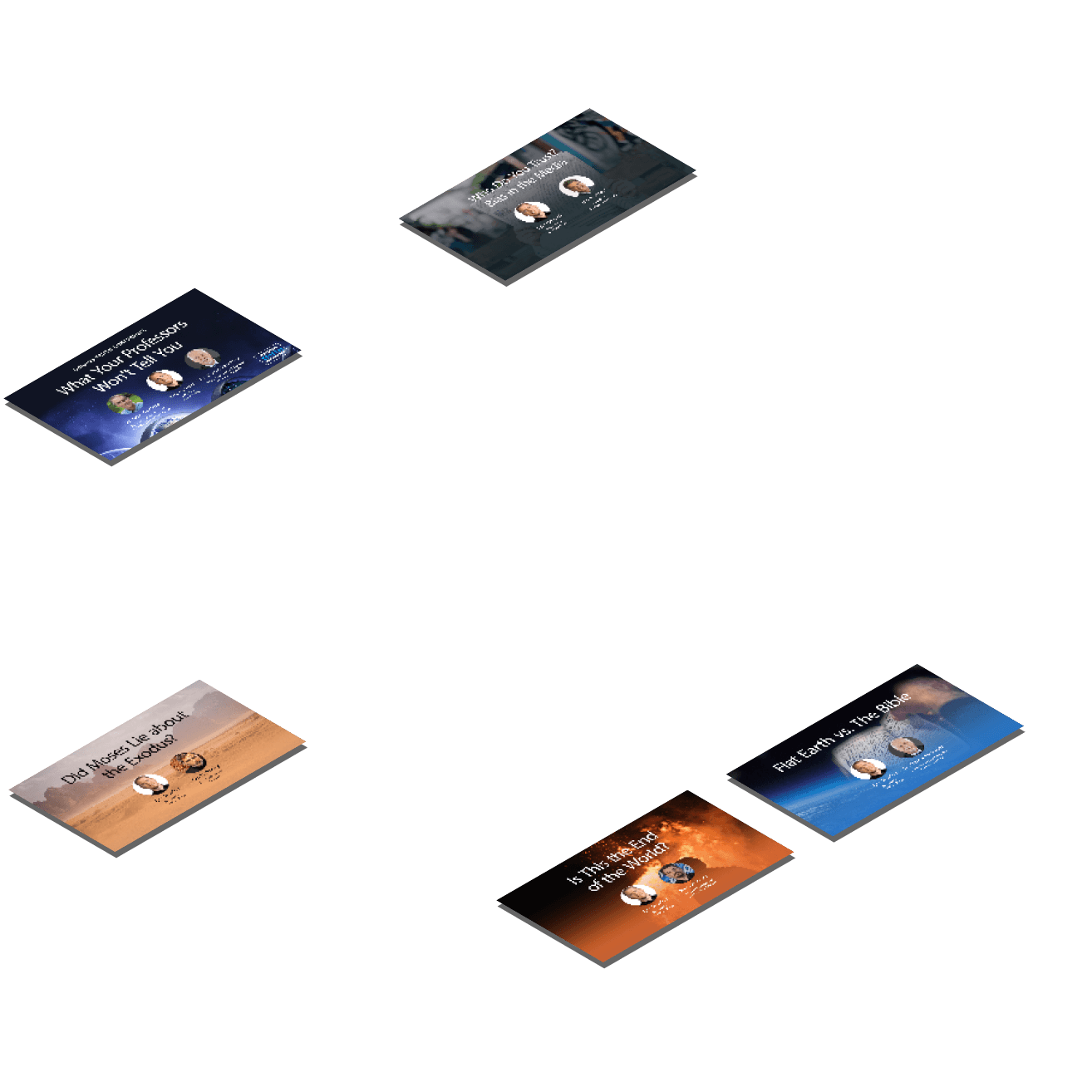 Creation Webinar Classes
ON-DEMAND
SEE ALL WEBINAR CLASSES
UNLIMITED ACCESS TO PAST AND FUTURE WEBINAR CLASSES
FOR CREATION MEMBERS