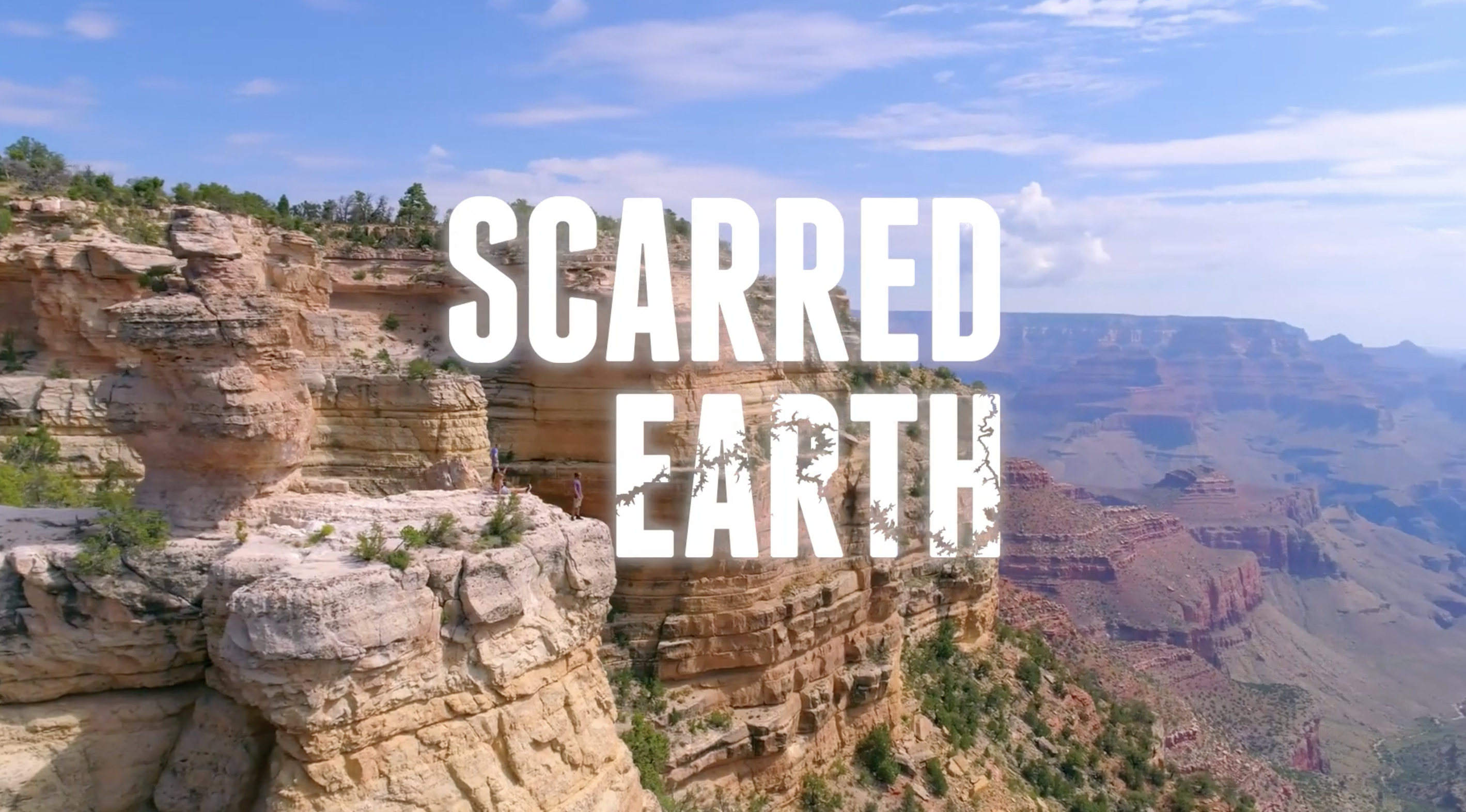 The secrets of Grand Canyon's origin have finally been uncovered!
Experience spectacular, high-definition cinematography of the #1 Natural Wonder of the World—the Grand Canyon! Discover how this magnificent geologic feature formed and what it tells us about the past, the present, and the future. The answers could change your life!
Scarred Earth explores the scientific and historical facts surrounding the canyon's history. Watch tourists change their opinion on how the canyon formed after looking at the facts for themselves. Every piece of evidence, every interview, and every awe-inspiring scene offers another clue that helps you discover how earth inherited this massive scar we call The Grand Canyon. Let the investigation begin!
SEE THE GRAND CANYON AS YOU'VE NEVER SEEN IT BEFORE!
JOIN OUR RIM & RAFT TOUR!

This is a family-friendly trip that takes you from Phoenix, Arizona on an adventure to the South Rim of the Grand Canyon, to the oldest Trading Post in America, then on a 17-mile rafting trip down the Colorado River. Our time together will be filled with Food, Fellowship, and Amazing Biblical explanations of how this canyon was formed and what it means for your life today.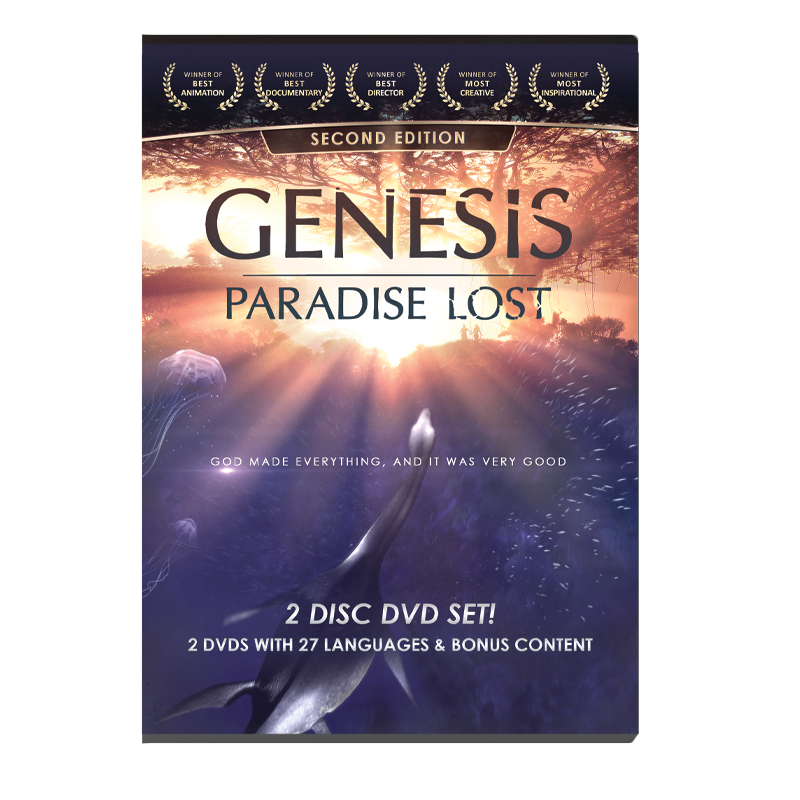 GENESIS MOVIE​
Explosive RealD 3D cinematography of GENESIS: Paradise Lost brings the first chapter of the Bible to life! Explore the context of the highly studied and hotly-debated book of Genesis. Vivid CGI and interviews with experts and PhD's ignite this powerful production to deliver an incredible, thought-provoking investigation of our origins. In the beginning…God!
Night at the Ark Encounter
After his crazy nighttime experience at the Creation Museum, Derrick is tasked with guarding a life-size Noah's Ark!
Join Derrick Daley (Eric Hovind) and Museum Curator Jim (Tim Chaffey) in Night at the Ark Encounter, a thrilling new movie filmed at the one-of-a-kind Ark Encounter attraction in Kentucky. Watch as Derrick uncovers the mysteries of the Worldwide Flood while trying to heed Jim's warning… "Whatever you do, don't fall asleep!"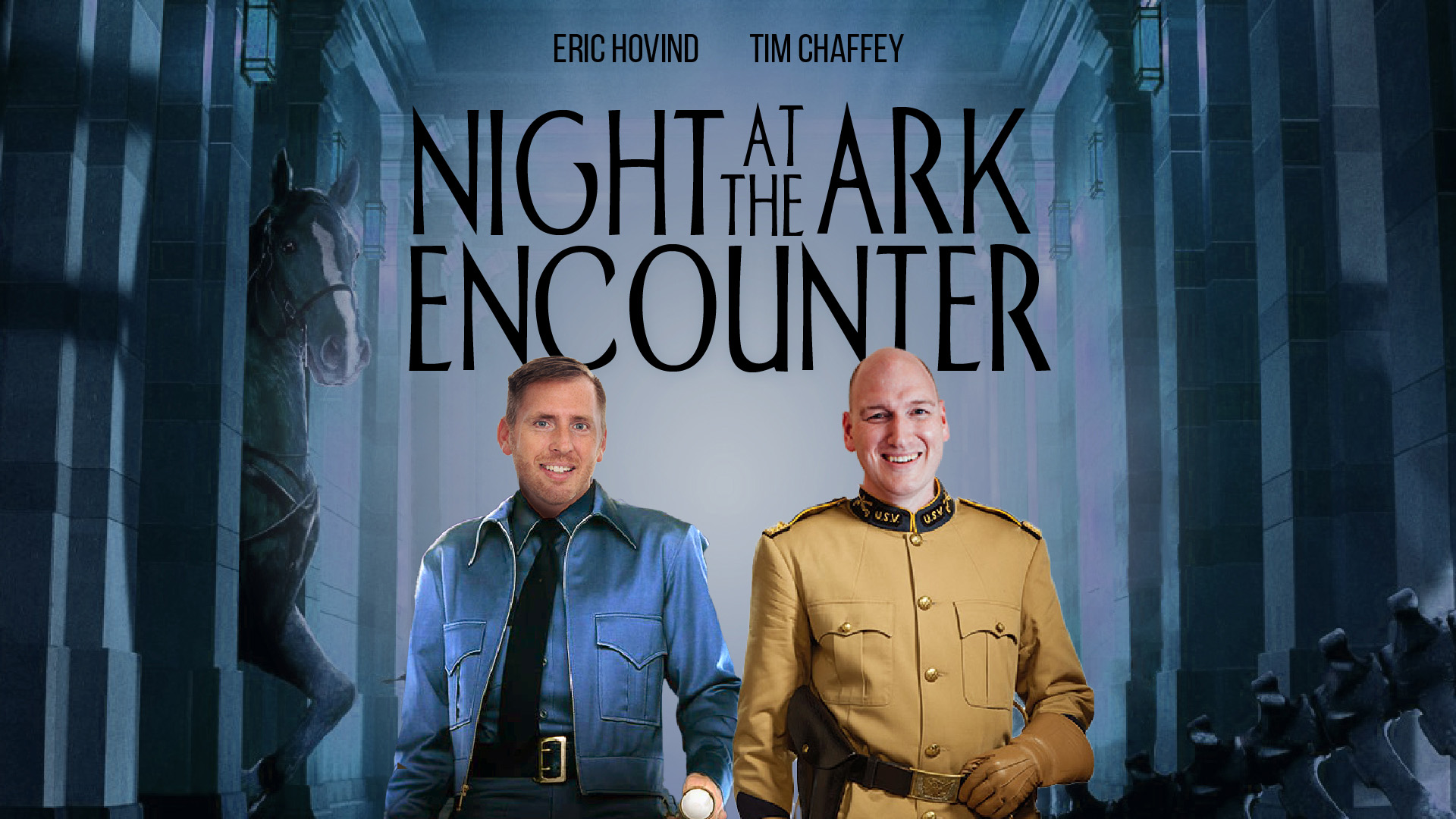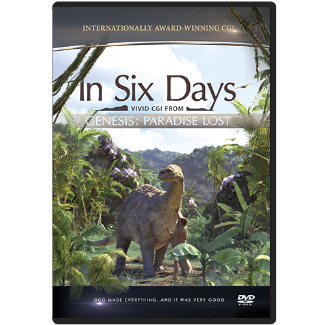 IN SIX DAYS
These dynamic 22 minutes of CGI from the internationally award-winning feature film, GENESIS: Paradise Lost, bring the first chapter of the Bible to life! Using stunning visual effects and epic orchestration on the backdrop of Dr. Voddie Bachaum's masterful narration of Genesis 1, this explosive production allows audiences not only to see, but to experience the creation of the universe!