"Home is the place where habits are formed.
Home is the place where the foundations of character are laid.
Home gives the bias to our tastes, likings, and opinions.
See then, I pray you, that there be careful training at home."
—J.C. Ryle, "The Duties of Godly Parents"
As a homeschool mom, I was thrilled to discover that the Teach Them Diligently Convention was coming to a town near me.  Over the years I have heard wonderful things about this homeschool conference, but I've never had the opportunity to attend one in person.  However, as an exhausted mom who wears so many different hats, I wasn't sure I could sacrifice 3 days of life to attend a conference.  I was also nervous!  What if I registered, got a hotel room, and then drove over there just to get bashed for all the mistakes I'm making at home?  I was plagued with indecision until my friend April offered to go with me and split the hotel cost.  I am so glad she did!  Instead of condemnation, we found speakers full of grace who focused on the Gospel, while giving sessions that were replete with God's glory.

REACHING HEARTS WITH THE GOSPEL
The beauty of the convention was that they literally had something for everyone.  Yes, the word "homeschool" may sound exclusive, but the sessions were relevant to anyone, even grandparents, who desire to see the growth of a godly generation.  One of the first sessions I was blessed to attend was "Pitchin' A Fit" with Israel Wayne.  I loved the way he got to the heart of the anger issue by challenging parents not to be satisfied with a Pavlovian method of controlling behavior, but to reach the hearts of their children with the Gospel.  This can only be done by first walking in the Spirit and abiding in Christ ourselves.

A SWEET FRAGRANCE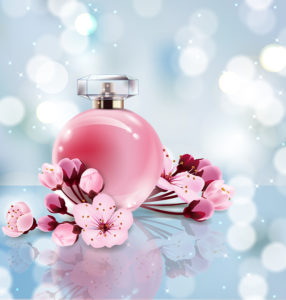 From Leslie Nunnery and Rachel Carmen, I was challenged to pray for my children and to parent them with stunning confidence, using God's Word as my Common Core Curriculum.  The Ladies' "Evening of Refreshment" was a particular treat as Rachel Carmen first gifted each lady present with a delicate bag of goodies (sorry: no spoilers) and then delivered one of the most gracious, uplifting, and convicting heart-to-heart talks I've ever heard, encouraging moms to practice the art of affirmation.  God has given us so much grace and mercy!  Following His example, we need to pour out blessings upon our children instead of harsh words and quick judgment.  As one who struggles in this area, I was brought to my knees in repentance.  I want my words to be a sweet fragrance unto God, through Jesus Christ (2 Corinthians 2:15), filling my home with an aroma of kindness (Proverbs 31:26).

GOSPEL MISSION
On the final day of the conference, Todd Friel brought the keynote address, "Reset for Parents."  Wow!!! In his usual witty, yet piercing manner, he reminded us that from the dawn of creation, God has always been about the Gospel.  Everything from Genesis 1:1 to Revelation 22:21 points to Jesus Christ.  So, what does it profit a family if they homeschool their kids, but then lose them to an eternity without God?  Instead of driving our children to the cross, we must first run to the cross ourselves and then draw them there.  Again, I was convicted—and encouraged.

CREATION AT THE CONFERENCE

For me, one of the highlights of the conference was getting to meet Creation Speaker, Mike Snavely from Mission Imperative.  His talk on "Spiders" caused a crazy, skin-crawling sensation for most of the moms; while his presentation on the "Lost Secrets of Ancient Civilizations" held the young people in complete awe!  I have a special place in my heart for Creation Speakers and was especially thrilled to add Mike's ministry to our Creation Events website.

LOOKING FORWARD
Throughout the entire conference the vendors, speakers, and organizers were so incredibly gracious and informative.  I know I wasn't the only participant to leave feeling renewed, refreshed and restored.  Eagerly I look forward to taking my entire family next year, especially since they've just announced that the Keynote Speaker is going to be Ray Comfort from Living Waters!!!
THE NEXT GENERATION
This time of year, we remember to celebrate first our mothers and then our fathers, recognizing the many sacrifices they make for their children.  I realize that not every family is called to homeschool.  But every parent is given a mandate to bring up their children in the nurture and admonition of the Lord.  That nurture must start at home and it must start with us.  By God's grace, let's bring up a generation of young people who live for the glory of God.
"And these words which I command you today shall be in your heart.
You shall teach them diligently to your children,
and shall talk of them when you sit in your house,
when you walk by the way, when you lie down, and when you rise up."
—Deuteronomy 6:6-7
---
FAVORITE RESOURCES: