Over 1,000,000,000 people, that's one BILLION people speak Chinese! That is why we are so excited to partner with Hong Kong Creation Resources Ministry & Iaganack Productions to reach Chinese-speaking people around the world.
Missionary veterans to the Chinese since 1976, Neville and Irene Chamberlain repeatedly demonstrate their love for God, the Bible, and reaching and teaching the lost. In their efforts creating and distributing Gospel resources that have gone all over mainland China through Chinese visitors returning home from Hong Kong, their team has translated 17 Christian films and a myriad of other projects, and Irene continues pioneering and multiplying Discovery Bible Studies.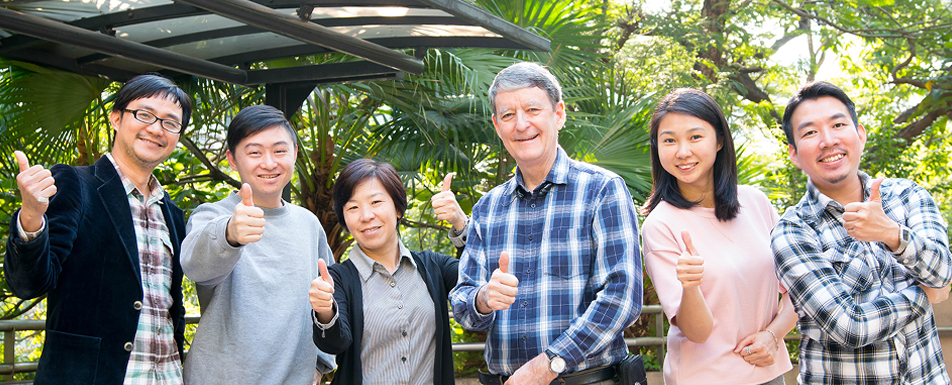 We granted permission for 4 short segments from GENESIS: Paradise Lost to be uploaded on the Hong Kong Creation Resources Ministry's YouTube site. The traffic has been so great, they have uploaded it to a second YouTube site! And if you ever travel to Hong Kong, plan to take in their brand new, one-day Geo Tour!
But did you know that over 3 million people speak Chinese in the United States? If you know someone who speaks Chinese, please share these GENESIS film segments with them!
創造或進化: 一個關鍵議題 Creation or Evolution: An Important Issue

恐龍與人類在一起? Dinosaurs & Humans Together?
真有猿人嗎? Were There Really Ape Men?
And don't forget the other 27 languages into which GENESIS: Paradise Lost has been translated so far! Check out this 5 minute trailer to see a short segment in each language.
Genesis: Paradise Lost in 3D Translated into 27 Languages!
The Lord's miraculous blessing astounds us as the GENESIS: Paradise Lost Awards continue streaming in.
Winner of Best Documentary, Best Cinematography, Best Visual Effects, and Best Director
National Homeschool Organization, Teach Them Diligently's Movie of the Year
Christian Cinema's 2018 Bestseller of the Year
27 Subtitled Languages Representing 4.4 BILLION First and Second Language Speakers
Dove Seal of Approval for All Ages
Movie Guide "4 out of 4 stars! Exemplary!"
Theatrical Release: Nov 13, Nov 16, Dec 11, 2017
(Fathom event on 1200 theater screens across US with 160,000 tickets sold)
4D Theatrical Release: August 2018
Answers in Genesis' Creation Museum opened the only 4D Christian Theater in the World with a 22-Minute Excerpt of GENESIS: Paradise Lost entitled, In Six Days playing daily.
Changed Lives!!! The greatest blessing of all!
Support continued translations and pray that the Holy Spirit's power will take this Creation-to-the-Cross message around the world!
RECOMMENDED RESOURCES